My dreams and aspirations: well I find them quite funny. After all, they are dreams. Well I've got a bunch of those, but my main aspiration is to be happy. I haven't found it yet, and I know someday I will.
What is happiness? Well some people, expecting a reaction, would say it's the release of dopamine, or whatever it's called. But that's not what I want-I get that release all the time. Winning mafias, for instance (
) and getting my favorite snack (also
). I would define happiness as simply "to feel good". I want, not just happiness, but prolonged happiness. I don't want to question my reality every morning. I simply want to be, and to be without resistance from my mental or physical state.
Another one of my dreams is to run either a foster care for children or for animals. I do hate babies, (
), so I'd probably go with the animals. Of course, there's the whole ~emotional detachment~ stuff and honestly, it makes me
. But it would obviously depend on my job;
Marketing or business lawyer. I love both of them with all my heart. Humans are very unpredictable, so I'd love marketing. Finding ways to make people's brains go "Oh, that sounds like a good idea." How to make someone go "Oh, thats a good deal" but not "Oh, their product is cheap because it doesn't work" Incentives are the most amazing thing ever in my opinion. But also, business lawyer. I love that stuff
And finally, I aspire to affect lasting change in the world. To continue to strive to grow and increase in areas of my life that could use strength, to always be better than I am so I can truly help others grow. You can't help others until you yourself are helped.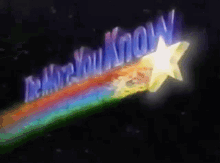 (I will be editing this if I have more. But I don't have more. so
)