I have put together this outfit from items that might as well work for me but for some reason they don't. Some of them I bought myself, others came from events so I have an excuse for those.
The main element is the dress, actually I like the collar and sleeves and I could use it for a period governess outfit if it wasn't for the awkward bottom: way too short and bell-shaped, plus the hem is uneven, one strong gust of wind and you may be up for embarrassment.
The hat is too bulky and glossy for my taste, can't really find an excuse for buying it...
The bag is not bad overall but what about that metal ring handle? Can't imagine holding that cold stuff all the time, brrrrr.
As for the shoes, I like the upper part but wish it wasn't for those awkward heels, couldn't bear hearing my own heavy knocks resounding all over the place if I walked in them.
Honestly, the tights look much like a road network map...
Earrings: is this another design of a bluetooth switch?
Add to all that this mess of a hair...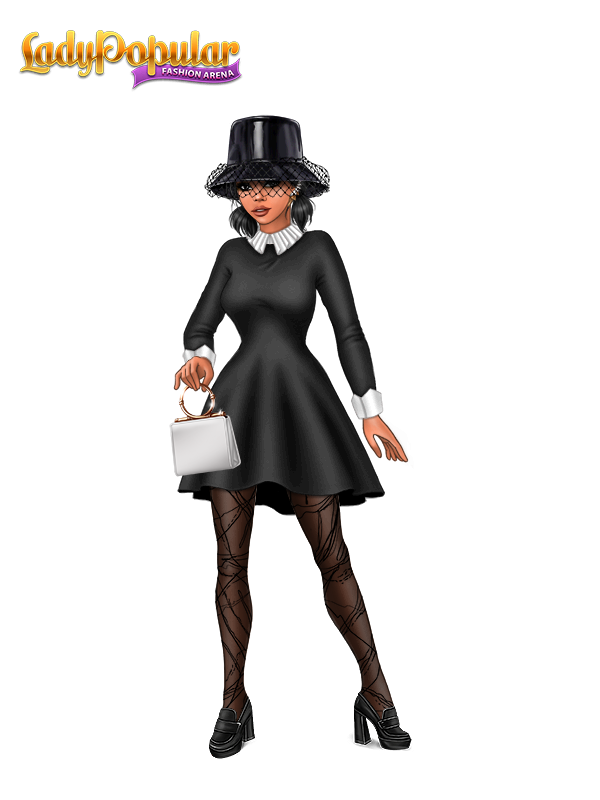 As an extra design, here is a vintage-inspired look with the dress that looks reasonably good, provided there is no wind blowing.