Hi
I cannot help with the password problem, that seems to be a technical issue, I would suggest that you contact game admin via Feedback.
(though I'm confused; how do you log in to spend money etc, if you cannot change password?)
The first 8 levels of the game is the tutorial, where Emma tell you what to do and how to do certain things.
If map won't show everything you can go to work the following way: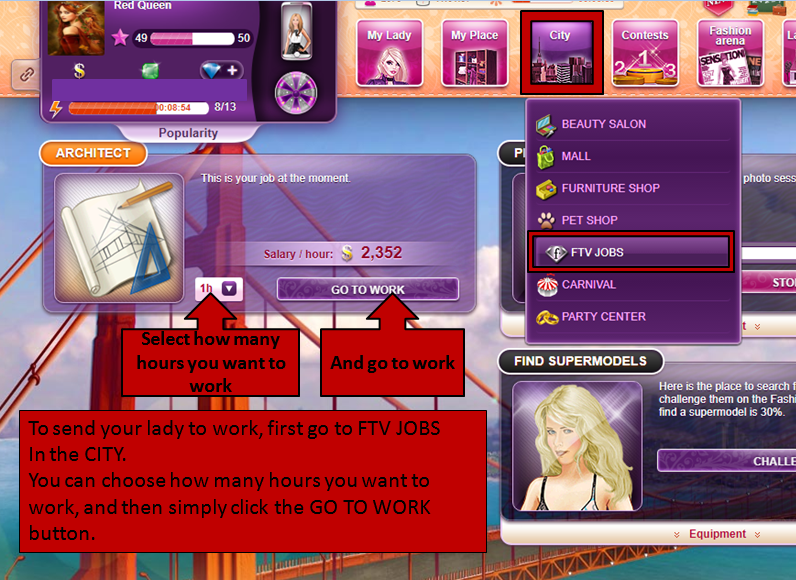 Good luck
Red