Hello♥
As you already saw in task #1, my BF in game is
Jovarka
(club
Scream Queens
, id=3775578).
If we ever meet IRL we would definitely visit together
Shuri Castle
at
Okinawa island, Japan♥Shuri Castle
is the holy place to everyone who do and love karate.
It's the place where karate was born!
Because to us...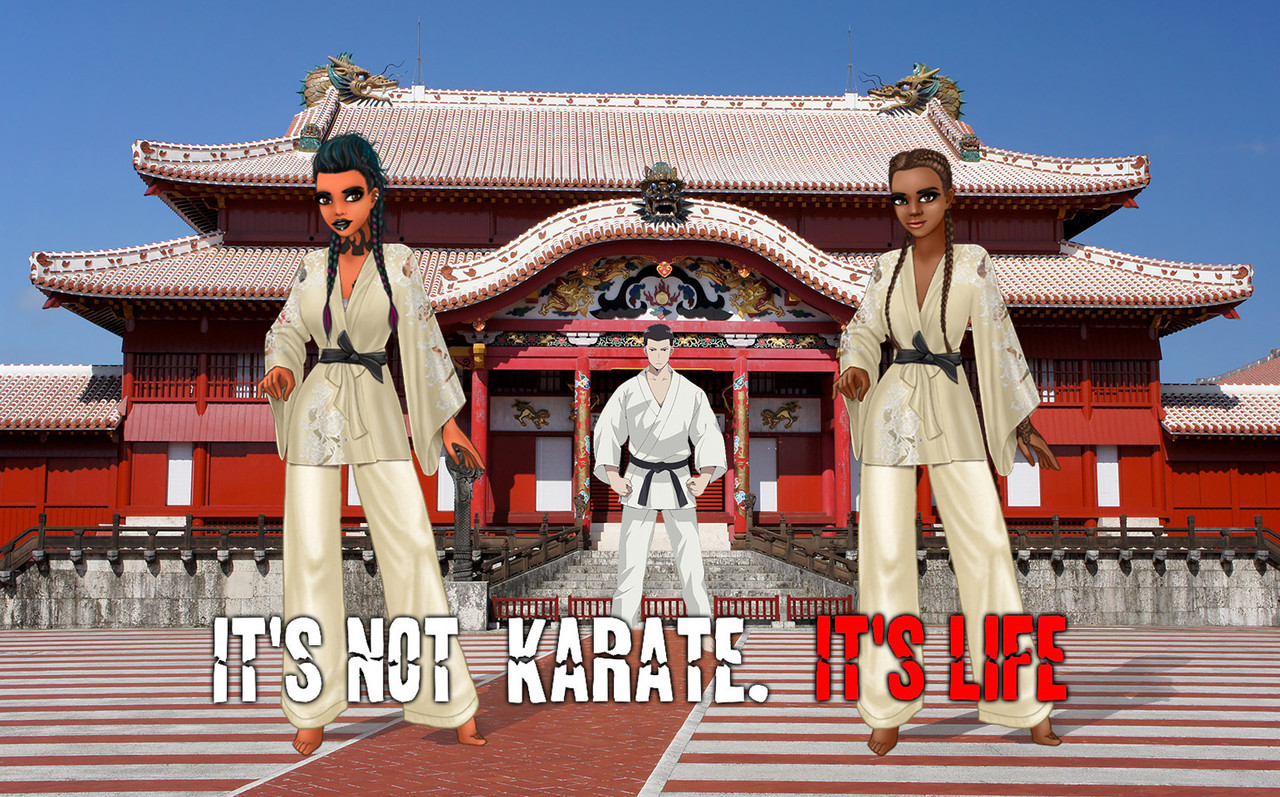 The guy in the middle is
Okinawan karate master
.
Separated images links:
Jovarka
:
https://photos.ladypopular.com/ldp3/pho ... _07_01.png
Me
:
https://photos.ladypopular.com/ldp3/pho ... _12_23.png