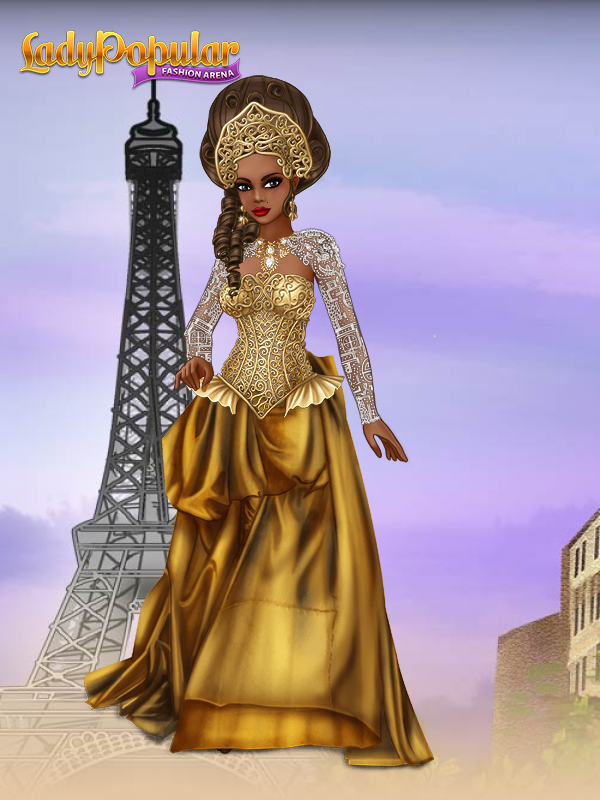 Dear Cousin Lady Popular,
I've been informed that you snuck away on holiday out of the country. I do miss you and want to let you know of my latest happenings.
Our dear uncle King Louis the XIV has invited me to yet another one of his most extravagant and haughty hall events. He insists on my presence that I might meet some of his closest dignitaries of whom he is sure I will find a suitable mate. I am most sure that father and my uncle are conspiring together for this matter as they are equally as invested in my marriage and their benefit from it.
Nevertheless I shall attend this gathering, fore I am guilty. I do fancy dressing up a bit and making the other maidens jealous of the luxurious fashions and embellishments that our uncle's office affords me. And I never tire of the marvelous spectacle that is Versailles and its various guests, however hideous and disagreeable they may manage to make themselves. However, I always do find the guest's carriages very beautiful as they create quite the magnificent display when they line in front of the gates of the south garden. You haven't been here in some time to see it. When you enter the south garden you are enveloped by a wide stone path that is lined from the gate to entrance with roses, lilies, and sweet jasmine in yellows and whites that surround you like a cocoon. The fragrance of it all is quite the sensation. The flower bouquet ends at a heavy and stately iron door adorned with carvings and forgeries that are a marvel to the eye. Upon entering the castle a most handsome and stately cathedral hall draws into the ball room. There are cellos and fellows and dancing ladies everywhere. I have never seen so many candles and floral preparations and so much china in one room. The provisions are most abundant and quite delicious. How I wish that you could be here. Or dear uncle has outdone himself again. I wish you good fortune and bid that you will be present and at my side for his next grand affair.
Yours Truly,
Lady Kharie.