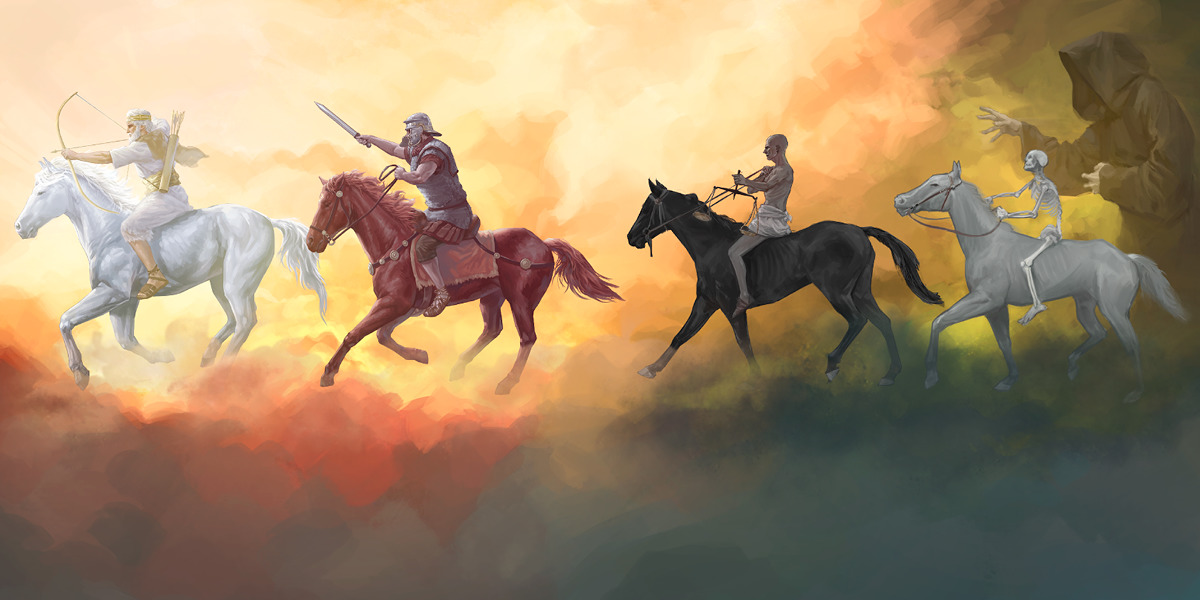 Your Second Task: The Red Horse


"And another, a red horse, went out; and to him who sat on it, it was granted to take peace from the earth, and that men would slay one another; and a great sword was given to him."
Fierce and bloodthirsty, the second horseman is a warmonger par excellence. Armed with a "great sword" and riding a fiery horse, he is a metaphor for war itself, symbolizing the stubborn non-compromising aspect of the human condition. He would rather cut your head off than bother tolerating you. He is incapable of realizing that two wrongs don't make a right. He is the personification of the war machine that is systematically destroying the planet.



Rewards:


Each week one winner will receive $ 5000

End of the month winner will get picked out of all entries and not just the weekly winners:
1st Place - 1 pack of 10 Energy and 20 emeralds
2nd Place - 1 pack of 5 Energy and 15 emeralds
3rd Place - 1 pack of 3 Energy and 10 emeralds
4th prize -1 pack of 1 Energy and 10 emeralds



Things I'll look at when choosing winners:


1. Did you dress your lady in ALL FOUR Horsemen looks?
2. Were you creative?



Please Remember:


Please add your lady ID
Add your lady name in the game
Keep photos in your gallery 'till end of the contest.

Please add one photo of your lady without any background.

Contest end date: 31 August 2018