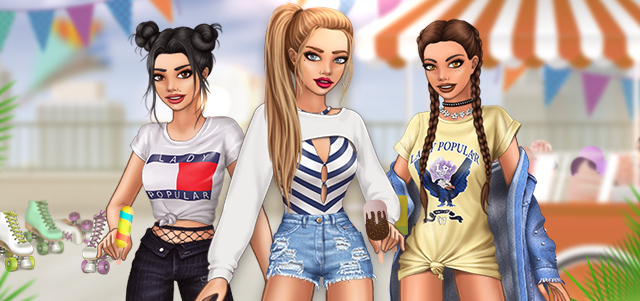 Hey ladies!

Dresses and heels are fine, but all we really need this summer is a comfy T-shirt and a pair of jeans!

"Comfortable and cute" is our motto for this season!
Choose an item from our new Casual Summer collection and create your outfit and come show us here.
Remember to tell us which item you want you may win the currency to buy it


PLEASE NOTE NEW REWARD SYSTEM:
We cannot add your item anymore.
The amount emeralds / diamonds of your item will be added to your account.
You will have to buy the item yourself before the shop close.
For this reason, brag section will now end 3 days before the shop close.

Enjoy this challenge until 28 June 2020.