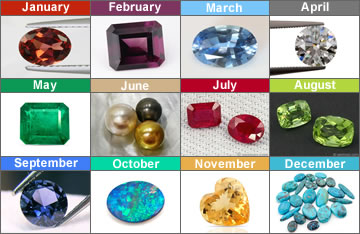 Birthstones are a fun, popular and colorful introduction to the world of gemstones. They appeal to audiences around the world regardless of gender, age, nationality or religion. Birthstones carry secrets, attributes and lore that are unique to each gemstone


There are countless myths and legends around the many different powers and attributes that birthstones have. Whether or not you believe these legends, it's hard to disagree that learning about birthstones can be an educational and entertaining experience.

Dress in the color of your Birthstone and post it here. Remember to say which Month and stone you are representing



Rewards:


1st – $ 30 000 & 30 emeralds
2nd – $ 20 000 & 20 emeralds
3rd – $ 10 000 & 10 emeralds



Things I'll look at when choosing winners:


1. Did you dress in the color of your birthstone
2. Were you creative?



Please Remember:


Please add your lady ID
Add your lady name in the game
ONE entry per lady
Keep photo in your gallery 'till end of the contest.

Please add one photo of your lady without any background.
if you are using a background for the contest.
Contest end date: Sunday, 5 July 2020