Yes they are just adorable! We made them diapers out of socks so they can walk freely around my room.
We might change the names if we come up with better ones but so far we have Ruby (white bunny, but her eyes are a bit red so that's why we decided on this name) , Mel (yellow bunny), and Tony. The three are from dwarf breeds. The white is a Angora and the others are Netherland Dwarfs (smallest rabbit breed).
Here is more pics of them: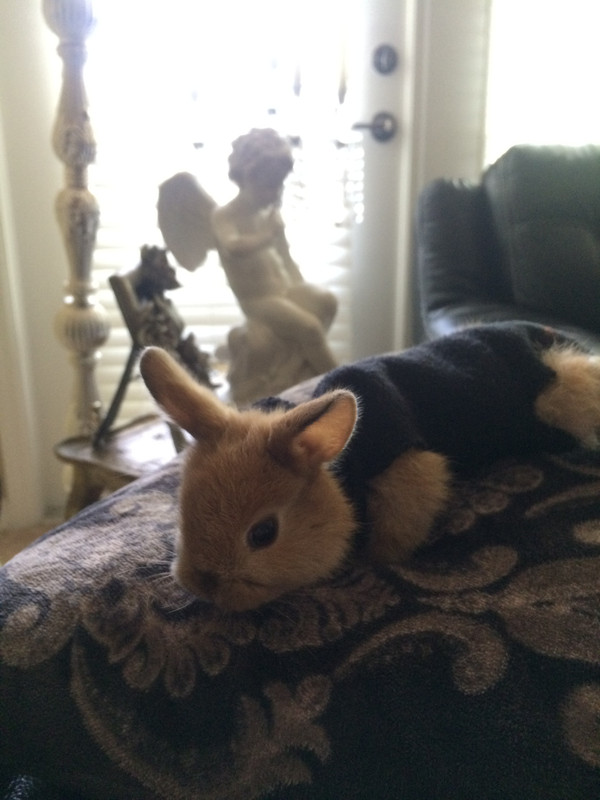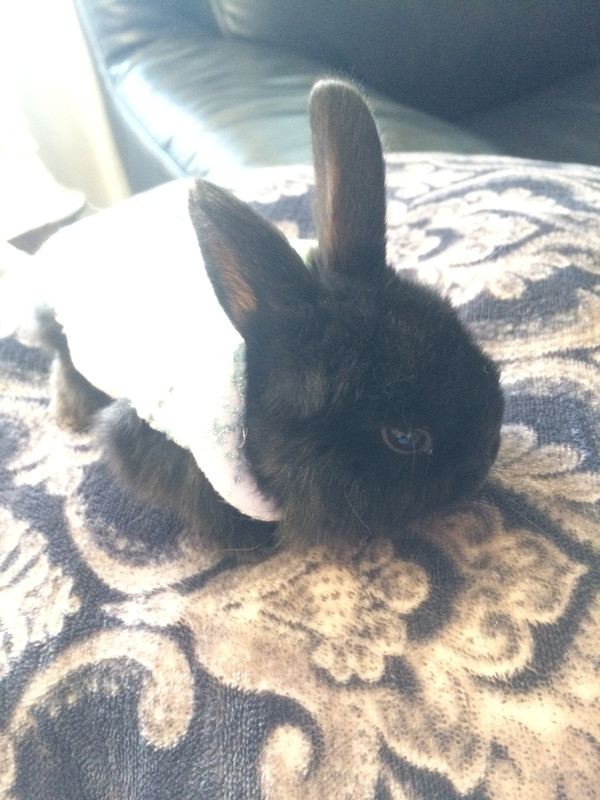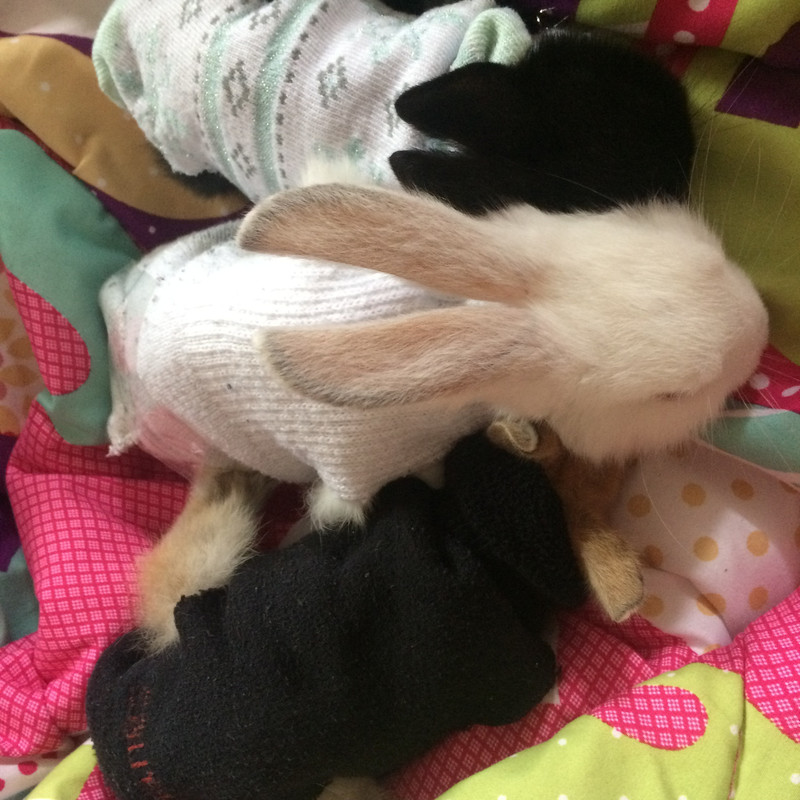 They are very docile and quiet, mine dont make any noises at all. They make great pets and you can even litter train them and teach them a couple of tricks.