Top Most Haunted Places



Moundsville Penitentiary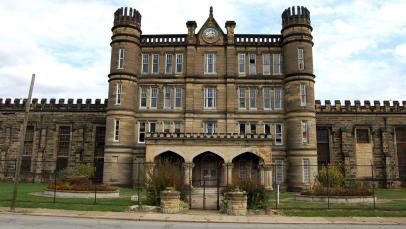 During its more than 100 years in operation, the Moundsville Penitentiary in West Virginia was one of America's most violent correctional facilities and the final stop for almost 1,000 criminals. The prisoners lived in cramped quarters, which led to riots. Many men were killed in the electric chair, while others were murdered by other prisoners. The prison closed in 1995, but according to some, the tortured spirits are still behind bars and in the bowels of the prison and may be seen or heard on a tour.

Trans-Allegheny Lunatic Asylum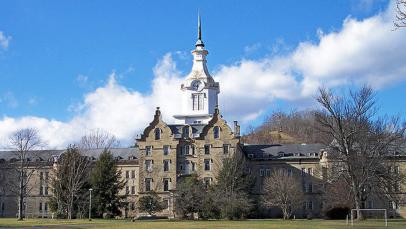 Once known as the Weston State Hospital, this asylum was home to thousands of people with mental illness, starting in 1864. Hundreds of people died here before the facility closed in 1994. The spirits that are said to haunt the site today date back to the Civil War era, when the asylum's grounds served as a military post. Paranormal tours of the facility feature 2-hour visits to the asylum's 4 main hot spots. The more intense Ghost Hunt is an 8-hour, overnight paranormal adventure with experienced ghost-hunting guides.


Sammie Dean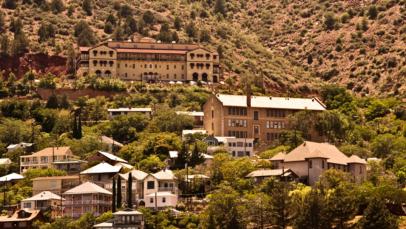 Jerome, AZ, is a former copper-mining town with a paranormal reputation that dates back to the Wild West. The town is now home to just 400 residents (down from 15,000 in its heyday), but legend has it there are plenty more ghostly residents from the days of mining accidents and gunfights.


Fort Mifflin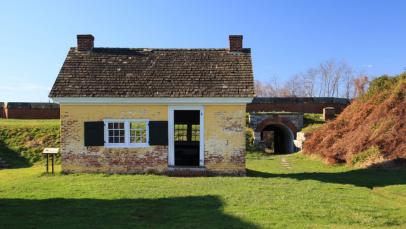 Built in 1771, Fort Mifflin is the country's only Revolutionary War battlefield that is still intact. There are 14 restored buildings on the grounds on the Delaware River and reportedly plenty of spirits from the past. Among the ghosts said to haunt the fort is a screaming woman whose cries are so loud that the Philadelphia police have been called to investigate, only to find no one there. Other characters in the local ghost stories include a faceless man wandering around the fort, a tour guide dressed in revolutionary garb and numerous children and dogs.


The Sultan's Palace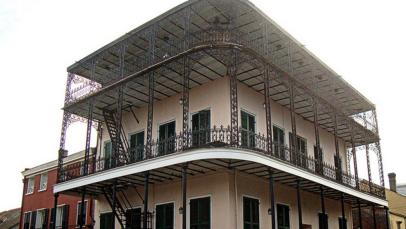 The house at 716 Dauphine St is a classic French Quarter beauty with classic wrought-iron balconies and a large courtyard. But in the 1800s, this residence was a house of horrors for the Sultan, a wealthy man with a depraved lifestyle, multiple wives and children, and a harem of women and young boys held against their will. Neighbors complained about the mysterious habits of this man who had a predilection for partying, opium and torture. But the greatest mystery in the house was the Sultan's demise, when he was buried alive in the courtyard after his family and harem were hacked to pieces in a bloodbath by an unknown perpetrator. Today, his angry spirit is thought to be responsible for the unusual noises, loud music and strong incense smells that waft from the home, as well as unwelcome advances on past female residents who swear the Sultan is still up to his old tricks of groping female visitors.


Raynham Hall, Norfolk, England



This gorgeous country home also has a dark past. The mysterious "Brown Lady," rumored to be Lady Dorothy Walpole, was reported to be one of the apparitions to be captured on film in the December 1936 edition of Country Life.


Bhangarh Fort, India



Two hundred miles from Delhi, this abandoned fortress sticks out in the middle of the desert. Legend has it that a sorcerer cast a curse on the area after being rejected by a local princess.


The Queen Mary, Long Beach, California

https://imagesvc.timeincapp.com/v3/mm/i ... w=800&q=70

This beautiful ocean liner spent 30 years at sea before permanently docking in Long Beach. During her tenure, she logged more than 50 deaths, which makes her a truly haunted ship.


Sleep tight.