CLUB CHALLENGE April's Fool
Posted:
02 Apr 2019, 16:59
April Fools' Day is an annual celebration commemorated on April 1st( - We're gonna do it for a full month!
- )by playing practical jokes and spreading hoaxes. The jokes and their victims are called April fools. People playing April Fool jokes often expose their prank by shouting "April fool" at the unfortunate victim.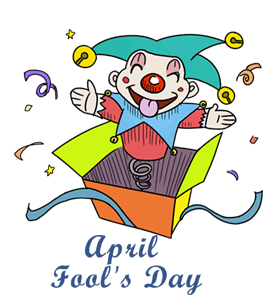 PARTICIPATION RULES:
Create a topic with your club's name using the "Criterias for participation in club challenges" checklist that you'll find on here (if your club already has one, then use that)
Get your club members to dress in a foolish (clowns, harlequin, ugly, weird) inspired outfit (all your members or minimum 5 of them)
Make a collage with your ladies as a group
Come up with a short story about your collage theme (example: "Me and the girls are fooling around by dressing up to trick/fool/prank our friends/random people" or whatever crazy thing you're doing)
Add your collage under your club topic and again under this topic as well
Rewards for the club's box


1st Place: 20 ds and 30 000$
2nd Place: 5 tomatoes and 20 000$
3rd Place: 5 eggs


Deadline: 30th of April


★★★ Good luck! ★★★