This idea was suggested by

Angelyn

, who will be rewarded for it.

Jasmine Becket-Griffith is a freelance artist who specializes in fairy, fantasy, and gothic art. As well as using jungles & swamps in her artwork if you look really closely you may see where a lot of her inspiration comes from! Some of her favourite things include fairies (of course!),
rainbows, skulls, pirates & ferrets; which also seem to appear quite often.
The end result is hundreds of wonderful & very beautiful paintings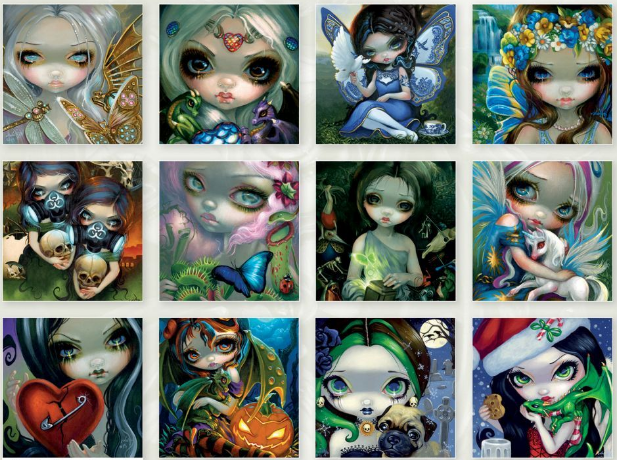 Artist's Statement:
"I grow weary of the mundane world, and I am trying to slowly create my own through my fantasy artwork. I believe that with each piece of art I get out of my system, onto paper, and into your home I have done my part to make this place a more magical planet."

Dress your lady as an artpiece by Jasmine Becket-Griffith



Rewards:


1st. 30 000 & 30 ems
3rd. 20 000 & 20 ems
4th. 10 000 & 10 ems.



Things I'll look at when choosing winners:


1. Did you dress as a character of Jasmine's art?
2.Were you creative?



Please Remember:


Please add your lady ID
Add your lady name in the game
ONE entry per lady
Keep photo in your gallery 'till end of the contest.

Please add one photo of your lady without any background.

if you are using a background for the contest.
Contest end date: Sunday, 13 October 2019