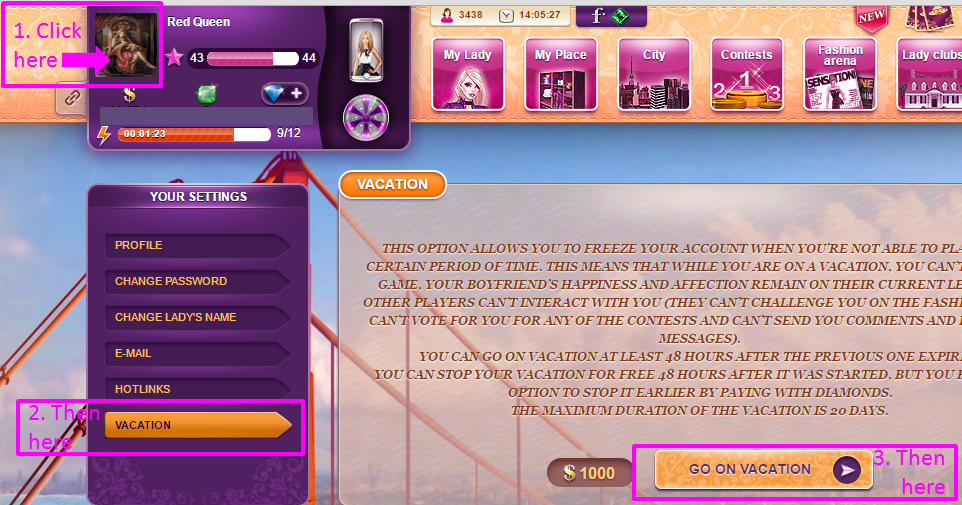 * You don't get to set the time of your vacation, its 20 days max.
* All screens will turn to below screen.

If you go on vacation the following happens:
*Your wheel will reset
*No one will challenge you
*No one can leave a message, comment or vote for you
*You can return sooner than your set time, unless it's within 48 hours, then you'll have to pay diamonds
*You won't receive any money for your apartment.
*You're boyfriends happiness won't deplete