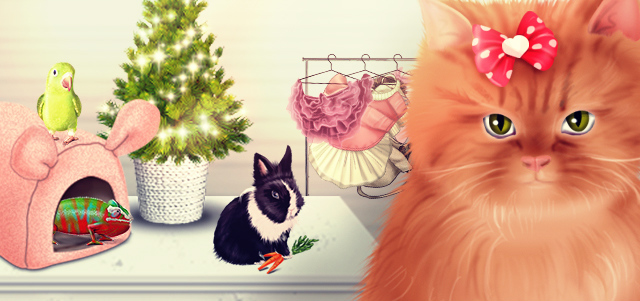 Hello ladies!

Exciting news!

Do you remember the winner of 2015 Pet competition?

Meet Yuki from the International server! The fluffy bunny belongs to lady KeyRa!

This adorable pet will stay until 18.02.2020; 13:00 CET

You can dress your new friend with the exclusive limited collection made especially for Yuki - cute clothes and accessories.

And that's not all! Yuki has new friends too!

Mia - the beautiful cat of lady AURORА from the International server, the parrot from the Brazilian server, the chameleon Mangabe from the Czech server and the ferret from the Italian server. They will join the game as accessories.