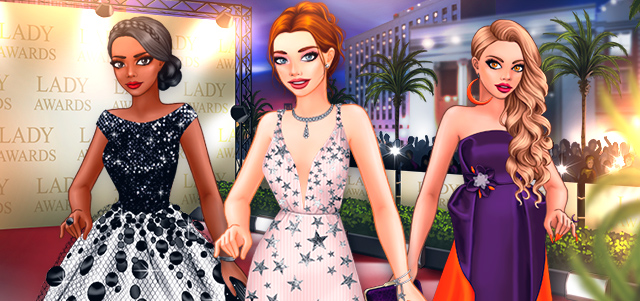 Ladies!

This is the night of sensational, dashing looks! A night full of music, glamour and excitement.

Let's take a walk down the red carpet together with the best dressed in Hollywood!

Make stops at all the star locations and discover the various rewards hiding in them.

Collect the required color blocks and win all rewards for your lady.
If you run into some trouble you can always use your trusty boosters:

hammer (clears the block you pick)

bomb (clears a block and its surroundings)

colour bomb (clears all blocks of the color you choose)

You start with 3 lives and if you lose one, it will be replenished in 8 hours! Keep in mind that if you manage to collect all the required color blocks on the star location and collect all the rewards you don't lose a life!

This event will be available until 07.02.2020; 13:00 CET

Have fun!